Luxury brands are traditionally well-insulated from market disruptions. Compared to other businesses, they recovered much faster from the impacts of Covid-19. And now they're weathering inflation better too, with the sector projected to grow 6% between 2022 and 2026.
However, luxury retail still has challenges to overcome. Above all, the changing expectations of the luxury clientele, who demand increasingly tailored and personalised in-store experience.
What measures can your brand take to ensure a stellar customer experience at all times? Read on to find out.
Why customer experience is more important than ever
General retail no longer exists in a purely brick-and-mortar world. Instead, the customer experience is increasingly one that's omnichannel.
But when it comes to luxury retail, it's a different story.
The very nature of luxury retail lends itself to the physical over the virtual. Because when consumers invest in a high-end product, they aren't simply buying a product. They're buying a lifestyle, a promise of quality and a sense of exclusivity.
In short, the emotional value of owning a luxury product is equal to, or even greater than, its economic one. So, consumers need to experience products and brands before they purchase.
[The] preference for in-store buying remains at the heart of the luxury fashion houses.

Luxury Outlook 2022, Boston Consulting Group and Comité Colbert
Selling an experience
The prestige of a luxury label is no longer a guarantee of success.
Today's shoppers are much more discerning. If they have a disappointing in-store experience, brand attachment alone isn't going to keep them coming back.
The luxury segment must continue to reinvent the physical customer experience (particularly through services) to defend its values of excellence, exclusivity, and community among its customers.

Luxury Outlook 2022, Boston Consulting Group and Comité Colbert
Luxury brands need to find ways to deliver premium in-store services by selling a unique and immersive experience that today's consumers can't get anywhere else.
You might be interested in: How tech is shaping the future of luxury retail.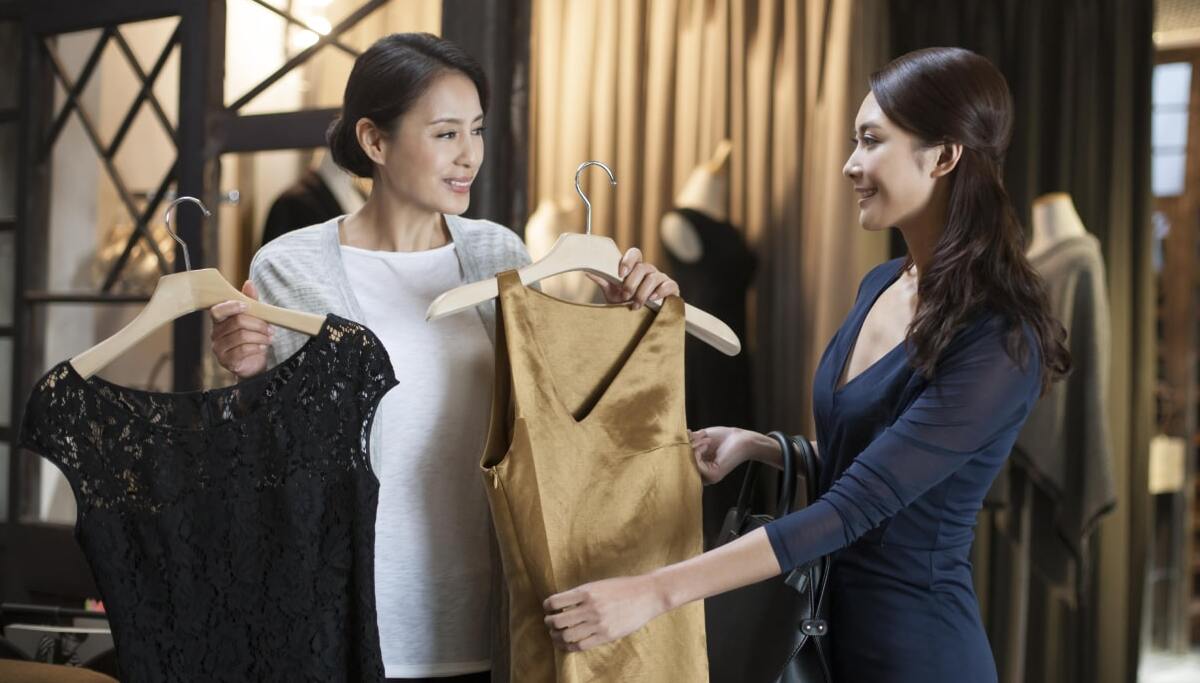 4 ways to provide a premium customer experience
Your sales advisors are the human face of your brand. As such, they need to deliver a high level of customer service and offer a cohesive in-store experience at all times.
It's necessary to not only train, but also equip them with the right digital tools. These tools empower and motivate them to be consistently at the top of their game.
Here are 4 important tips to follow.
1. Track key performance and customer service metrics
Your sales advisors may run great initiatives, but if you don't measure the impact, you can't gauge their success or spot opportunities for improvement.
Customised customer service metrics change that. 
Here are some of the most valuable customer service metrics you should track regularly:
Sales and units sold

Store engagement

Net promoter score


2. Personalise your customer service with digital black books
For luxury brands, personalisation is is an essential element of what is known as "clienteling". This is how sales advisors build long-term relationships with their most important customers, based on data about preferences, behaviour and purchases.
Some POS systems come with integrated digital black books, containing detailed customer profiles – based on data such as contact information, recent purchases and affiliations.
Does a valued customer buy a new perfume for their partner every Valentine's Day? No problem. Your sales advisors will know about it.
They can use this information to identify customers' needs and provide a personalised customer experience. Regardless of which store or counter the customer visits.
3. Install cutting-edge beauty tech
Step through the doors of flagship stores today, and you'll find some seriously impressive pieces of beauty tech.
These innovative tools offer customers bespoke in-store experiences through VR and AI.
One example is real-time skin diagnostics. This analyses a customer's face in real-time, then provides a personalised skin care routine, complete with suggestions for which products in store could be a match. Similar tech can also choose the ideal foundation to your skin tone.
Beauty tech like this isn't commonplace yet, but major brands are excited about its possibilities.
4. Have the right people every step of the way
Modern workforce management solutions such as tamigo support you by matching the right employees with the right skills to the right activities. This way you ensure that all your stores and counters are always staffed with the most qualified talents – across all locations and markets.
The result: empowered sales advisors to enhance the in-store customer experience at all times.
Provide a premium customer experience with tamigo
tamigo offers a comprehensive solution for luxury retail businesses looking to stay competitive and digitise their core HR and operational processes.
By streamlining and planning retail operations, sending accurate data to payroll, and ensuring compliance with labour laws across multiple locations and markets, it allows businesses to efficiently manage their operations.
Custom integrations and open APIs enable seamless data flow, allowing tamigo to seamlessly integrate with existing technology stacks. 
To learn more, head to our dedicated luxury retail industry page via the button below.