"What's been the response to

tamigo

from our store managers? Big time happiness!"

As they invested in modernising their stores, ALDI Denmark also put their workforce management under the microscope. Improving employee retention and operational efficiency were the top priorities.


One of Denmark's biggest supermarkets
The first ALDI in Denmark opened in 1977. The retailer now operates 120 supermarket stores nationwide, and five years ago, embarked on an ambitious plan of modernisation. Interiors were brightened, aisles widened and new locations purchased.

As the in-store experience was upgraded for shoppers, the work life of ALDI's employees became an equally important focus.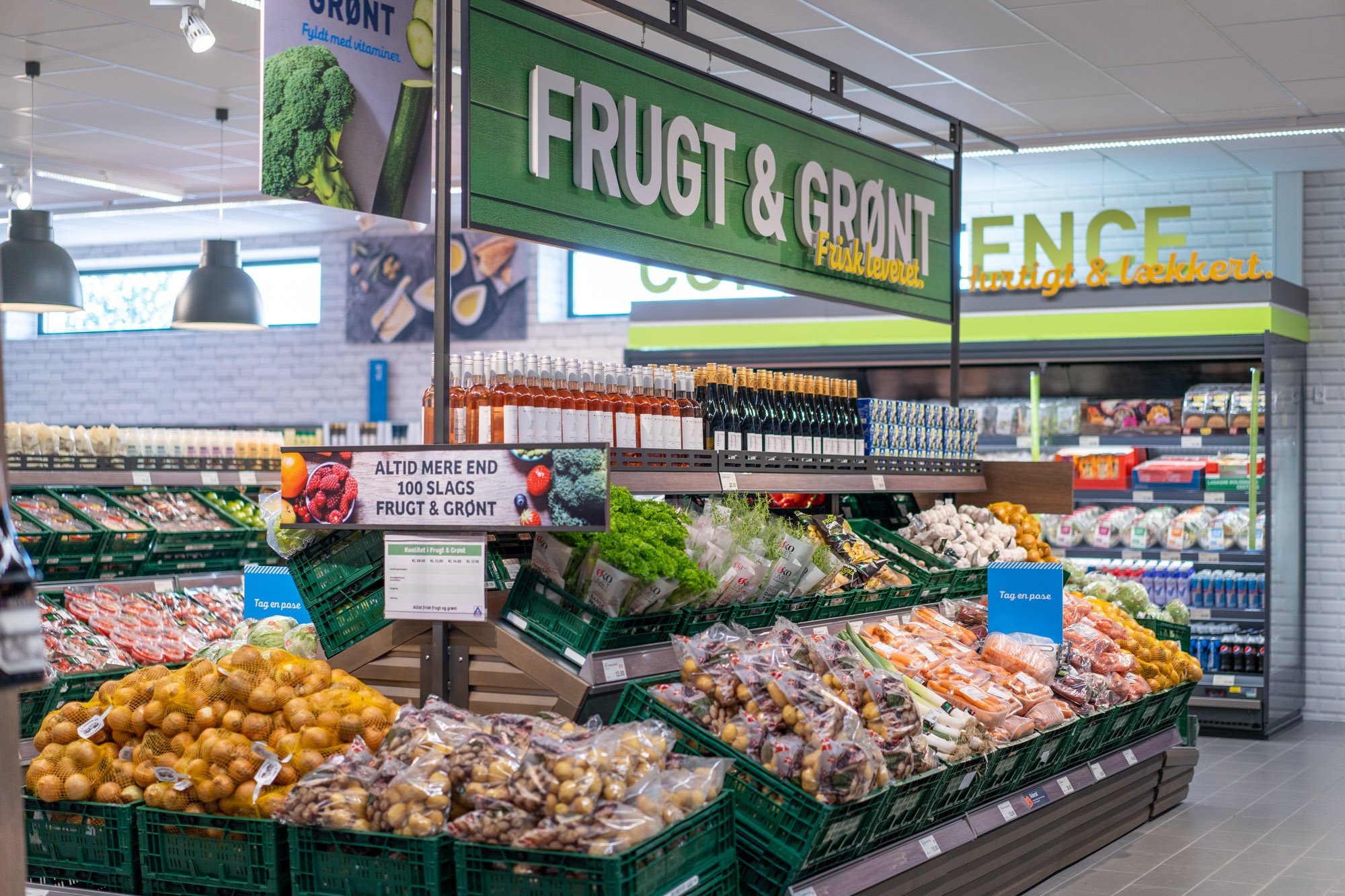 What needed to change?
Thomas Sørensen joined ALDI Denmark in 2020 as a Project Manager. A retail man through and through, and a self-confessed "data nerd", he turned his attention to the company's workforce management.

At the time, this was a mix of pen and paper and a time tracking system. It was having a negative impact on two key areas.
Further reading: What is workforce management (and the role of WFM software)?
Staff turnover
Retention is a perennial pain point for retailers. And it was no different for ALDI, where staff turnover was in fact "higher than the industry average".

Thomas identified the company's time tracking as a likely contributor.

"The T&A system was rounding worktime up and down. And it couldn't really track overtime properly according to Danish rules."

That was a clear challenge for the payroll team, who were spending lots of time triple checking worked hours and following up on irregularities.

For the regular employees, this salary system wasn't transparent. If they had a question about their payslips, they had to phone up HR, who in turn would manually check spreadsheets or pieces of paper.

For a young workforce used to doing things instantly on their phones, this process wasn't meeting expectations.
Managers' daily processes
In their day-to-day work, store managers were spending too much time on relatively straightforward tasks. For instance, when an employee called in sick.

"To find a replacement, the manager would have to leave the shop floor and go to the office. They'd send out emails or calls, then head back to work. 10 minutes later, back to the office again to check for responses.

If someone could come in, it was a question of logging into the system — which was very slow to load — to record the change. The whole process could take half an hour."

And that's just for a single employee.

"If you think of how many ALDI employees there are across Denmark... well, you can imagine how much time managers were using on tasks like this."
The solution
Alongside a consultancy, Thomas and his team started the search for a suitable workforce management (WFM) solution.

It needed to:
Give employees more transparency around their salaries and schedules
Simplify managers' daily work while also being straightforward to use
Be configurable to Danish labour laws and collective agreements
tamigo checked all the boxes. And on top of that, Thomas saw there was a good cultural fit between the two companies.
What really impressed me about tamigo was the honesty. We had a short window marked out for the implementation, and tamigo were completely upfront about what was achievable during that time — and what would have to come later.

The results
ALDI Denmark have been using tamigo since November 2021. Less than a year later, and Thomas says the improvements have been clear.
A better employee experience
For enterprises, tamigo is highly customisable to national labour regulations. ALDI Denmark's Head Office were able to "take control" within the software, setting up rules around overtime, working hours and more.

The result was accurate time and attendance records, and more accurate payroll. The staff could see this themselves in the tamigo app.

"Instead of having to phone up HR, employees can check their worked hours in the tamigo app. The numbers are right there, and they can trust them."

Coupled with tamigo's other features (such as real-time schedules and easy shift swap requests) it makes it far easier for employees to manage their work life.

"Functions like these," Thomas says, "are definitely helping our efforts around employee retention."
Further reading: How to embrace flexible scheduling in your retail business.
Managers have their time back
Remember how long managers used to take to call someone in? With tamigo, the process looks very different.

"One of our store managers described it to me like this: she picks up her phone and clears the shift in the tamigo app — leaving it open for other staff to bid on. Minutes later, she gets a notification and approves a bid with a tap. Done."

There's no need to head to the office, because the schedule (and subsequent timesheet) is instantly updated within tamigo.
"We estimate that our store managers save between 15-30 minutes on admin every single day with tamigo. That's huge!"
These efficiencies go right up the chain. District Managers now spend half an hour a week following up with their stores, compared to an hour every day previously.

Interested in learning more about WFM solutions for supermarkets? Head to our supermarket industry page below.