"tamigo is incredibly helpful for controls, budget checks and any payroll activities."
To make staff scheduling more demand-oriented and reduce administrative efforts, Hotel des Nordens opted for tamigo's cloud-based workforce management in 2010.
The results speak for themselves: The hotel has benefited from more efficient HR processes that support the management in all aspects of workforce scheduling and significantly increased employee engagement.
Hygge and wellness on the Baltic Coast
In line with the popular Danish lifestyle of "hygge" (cosiness), Hotel des Nordens has been inviting business travellers and holidaymakers alike to relax and explore the picturesque Baltic Sea coast since the 1960s. 
Located near the Danish border, the hotel is the ideal starting point to discover the nearby fjord, beaches or the harbour city of Flensborg.
A special highlight: Hotel des Nordens is home to northern Germany's largest heated outdoor pool. Consequently, it is an extremely popular holiday destination for families ⁠— especially during the German and Danish school holidays. 
Smooth navigation of the low and high season
Summer peak season always used to bring challenges around absence management and staff scheduling. As former General Manager Ricco Alvarez recalled, this was because the previous workforce management was a mix of Excel and an old-fashioned time clock.
To change this, the hotel ⁠— which is a long-standing member of the hotel operator HR Group ⁠— opted for tamigo's seamless and digital workforce management in 2010. 
According to Ronny Wilke, Administration Manager at Hotel des Nordens, the switch has paid off: "tamigo has saved us a huge amount of time that we had to spend before we started using the solution." 
Above all, tamigo's support is a special highlight for her: "They are incredibly fast and always ready to help. We were able to customise so many individual things for our hotel together with tamigo."
Further reading: What is workforce management and the role of WFM software?
The results: efficiency and engagement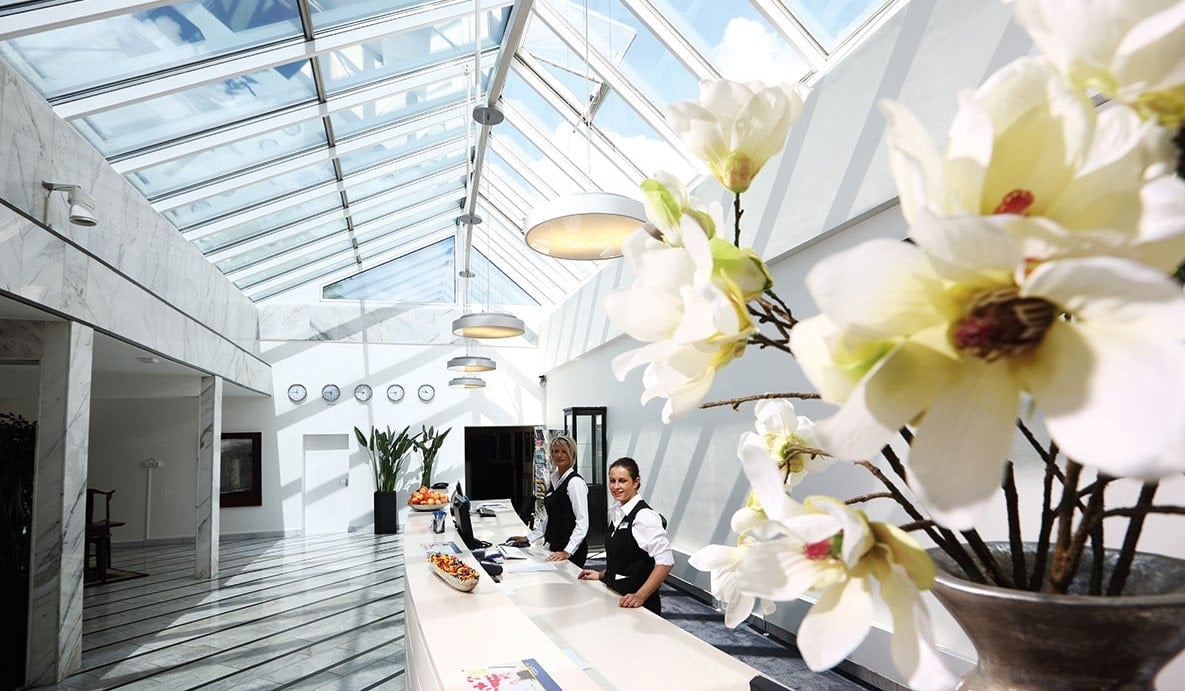 Employees at the hotel have been using tamigo's seamless workforce management for more than 10 years now. According to Ronny the improvements are clear.
More efficiency through optimised staff scheduling
Before the introduction of tamigo, Hotel Des Nordens used spreadsheets for shift planning. Accordingly, it was difficult to schedule efficiently and to demand. 
With tamigo this has changed.
"Thanks to the transparency and quick overview in tamigo, all planners can make quick and effective decisions," Ronny tells us.
At the end of the week, they can see the current flex level of the employees and have control over all wage limits – without having to do the calculations themselves. If an employee has a lot of overtime and there's not much to do in a week, they know who can be scheduled for fewer hours without having to spend a lot of time digging.
The clear overview and data-based efficiency gains are also a tremendous help for other departments.
It is, for example, much easier and clearer for the management to get an overview of the shifts. And the HR department benefits from the well-organised storage of all payroll data and its easy export functions to Excel or PDF format.
"In a nutshell, tamigo is incredibly helpful for controls, budget checks as well as any payroll activities. It has saved us enormous amounts of time that we had to spend before."

More engagement through better communication
In addition to effective staff scheduling, smooth HR management is another important element of successful hotel operations. After all, an excellent guest experience stands and falls with motivated as well as satisfied employees. The keyword: employee engagement.
By implementing the modern workforce management solution, the Hotel des Nordens has been able to put an even greater focus on these core areas.
Our employees are significantly more motivated and satisfied. There are many reasons for this. For example, the uncomplicated absence request, the simple shift swap, the transparency of our flex accounts and all the information they now receive easily thanks to tamigo.
In addition, the hotel has a special focus on uncomplicated and transparent communication.
"Today, we easily communicate important news and engagement initiatives such as the employee of the month on the front page. In addition, our department heads can place individual information such as schedule changes effortlessly on their department pages. Or they simply wish their employees a nice day.
It's great to be able to reach all employees through tamigo."
Ready for five-star workforce management? Book your free tamigo demo today. It's a chance to discuss optimising your hotel's operations with one of our specialists.