As 2023 approaches, we're taking stock of the past 12 months at tamigo.
It's a year which has been far from plain sailing for our customers. A confluence of factors, from Russia's invasion of Ukraine to Covid's lasting effects, came together in a major economic downturn.
Retail and hospitality businesses needed to choose a course of action. And we could look to the not-so-distant past for some pointers; specifically, the 2008 financial crisis.
Consultancy giant McKinsey recently examined European retailers' performance during this period. They found that those who adopted a "through-cycle mindset" (i.e., investing in operations for the long term) fared significantly better than those who chose to "batten down the hatches".
Resilient retailers built operational and financial optionality during the downturn cycle. Specifically, they moved faster and pushed harder on productivity, which lowered costs while preserving capacity for growth.

McKinsey & Company
At tamigo, we did our best to support our customers in this approach in 2022 — launching new features and partnerships to streamline processes and uncover new opportunities.
1. Integration with RELEX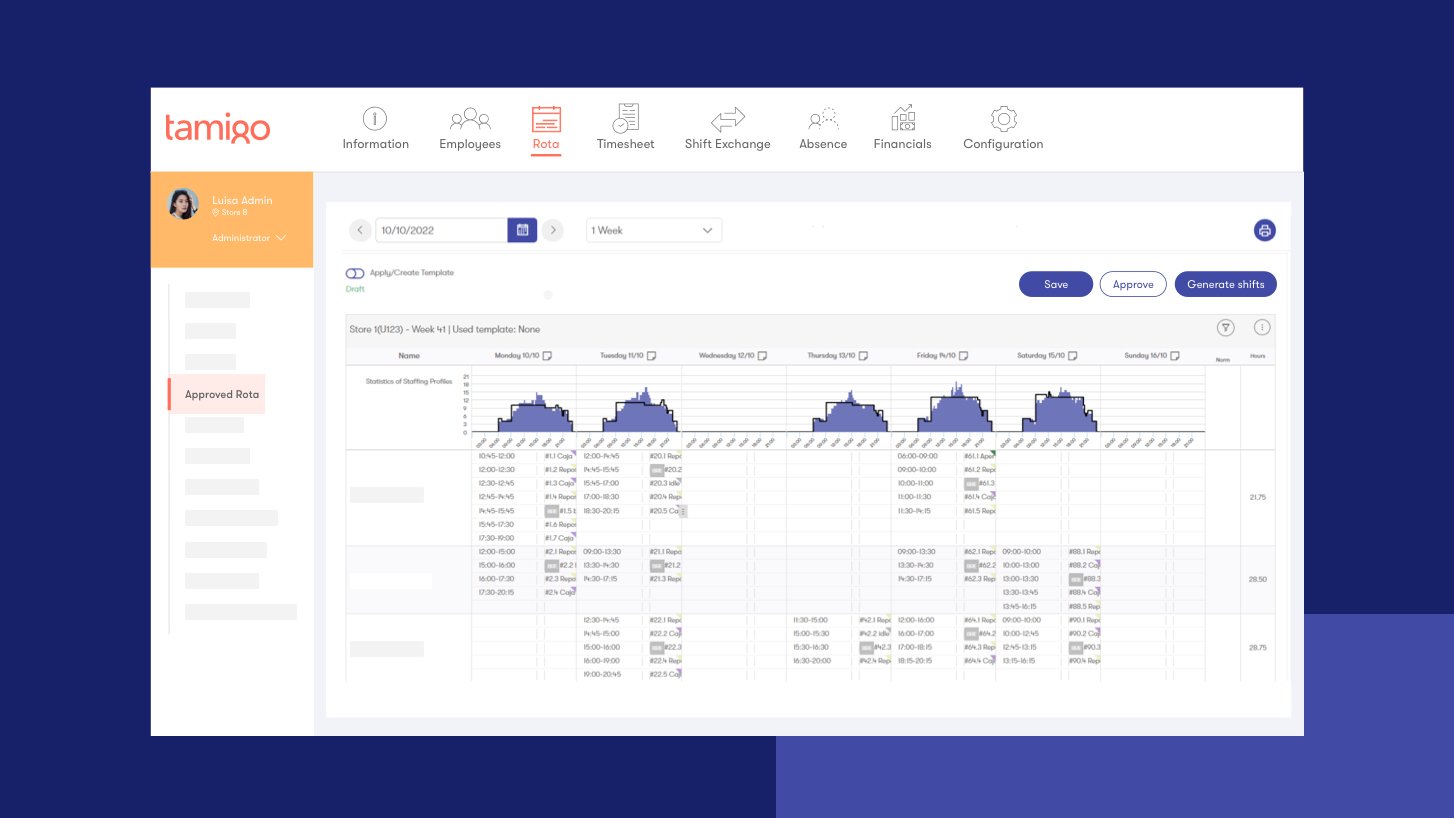 What is it?
Accurate, highly automated employee scheduling with the aid of AI.
Through this integration, AI-powered workload forecasts from RELEX Solutions feed into tamigo's shift generation tools. Planners can then generate optimal shifts for the weeks ahead in the click of a button.
Why did we make it?
AI performs calculations at a scale and speed which is impossible for humans. For our enterprise customers, this offered the chance to dramatically improve the scheduling of hourly workforces.
The choice of integration partner was obvious. RELEX is the market leader in supply chain and retail planning. Just this year, they raised €500 million in funding — the largest funding round in Finnish history.
What are the benefits for your business?
Account for countless work drivers. AI forecasts go way beyond budgets and sales. They can incorporate footfall, inventory movements, online orders, weather and much more.


Avoid over- or understaffing. Better match employee numbers to future customer demand. Your planners can generate shifts for every task in their store, down to 15-minute intervals. Plus, these shifts can be made available or assigned to employees, with or without skills factored in.


Combine two best-in-breed software. With this stronger foundation in place, tamigo helps you carry out all the subsequent WFM processes (from time and attendance to payroll exports) with ease.


Engage employees. In-store employees feel the benefits of more balanced workloads, which they can manage (swap shifts, request holidays, etc.) through tamigo's user-friendly mobile app.
You might be interested in: How Salomon modernised its operations in France and internationally.
2. tamigo Chat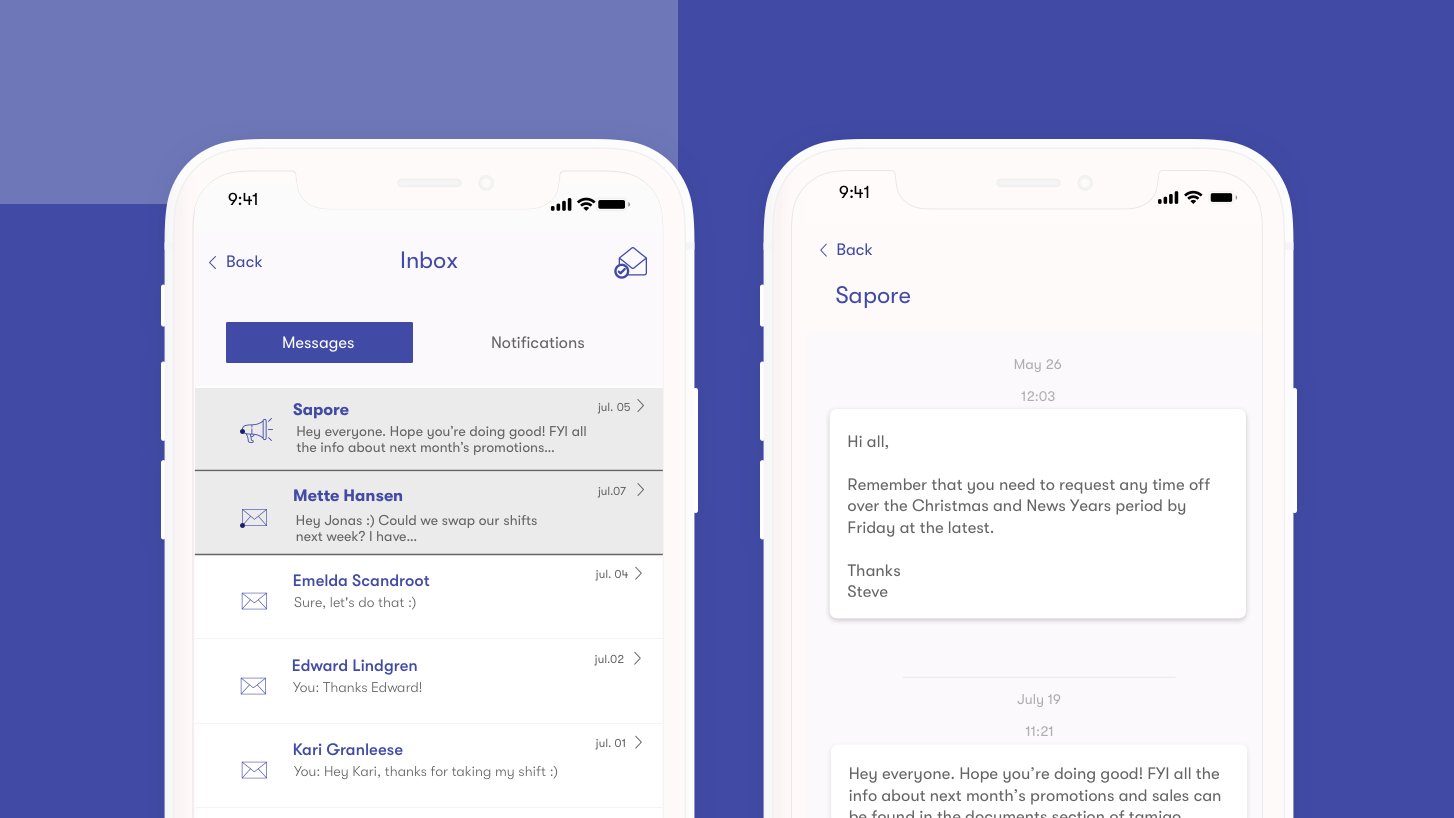 What is it?
An instant messaging tool for retail and hospitality businesses. It's available as a paid add-on to the tamigo app.
Why did we make it?
tamigo Chat fills a specific need for retail and hospitality: to have a centralised internal communication tool across every location.
Unlike other instant messaging services, it features two distinct message types. One-to-one chats, perfect for conversations between staff and managers. And no-reply company announcements, letting admins send information to groups of employees, departments or the whole company.
We developed it in dialogue with one of our larger retail customers, to make sure it fitted the needs of daily operations.
What are the benefits for your business?
Centralise work conversations. Leave behind the muddle of emails, texts and WhatsApp messages. Staff talk to their co-workers and managers, and get updates from HQ, all in the same place.


Promote work life balance. Now when employees want to talk to each other (maybe about swapping a shift) they don't need to share numbers or personal social media profiles. Everyone at their work is contactable through tamigo.


Improve company security. By bringing together internal comms in one, GDPR-compliant solution, you minimise your vulnerability to hacks or breaches of rules.
Learn more: tamigo Chat: Engage staff with fast and secure internal communication
3. Geofencing for tamigo Touch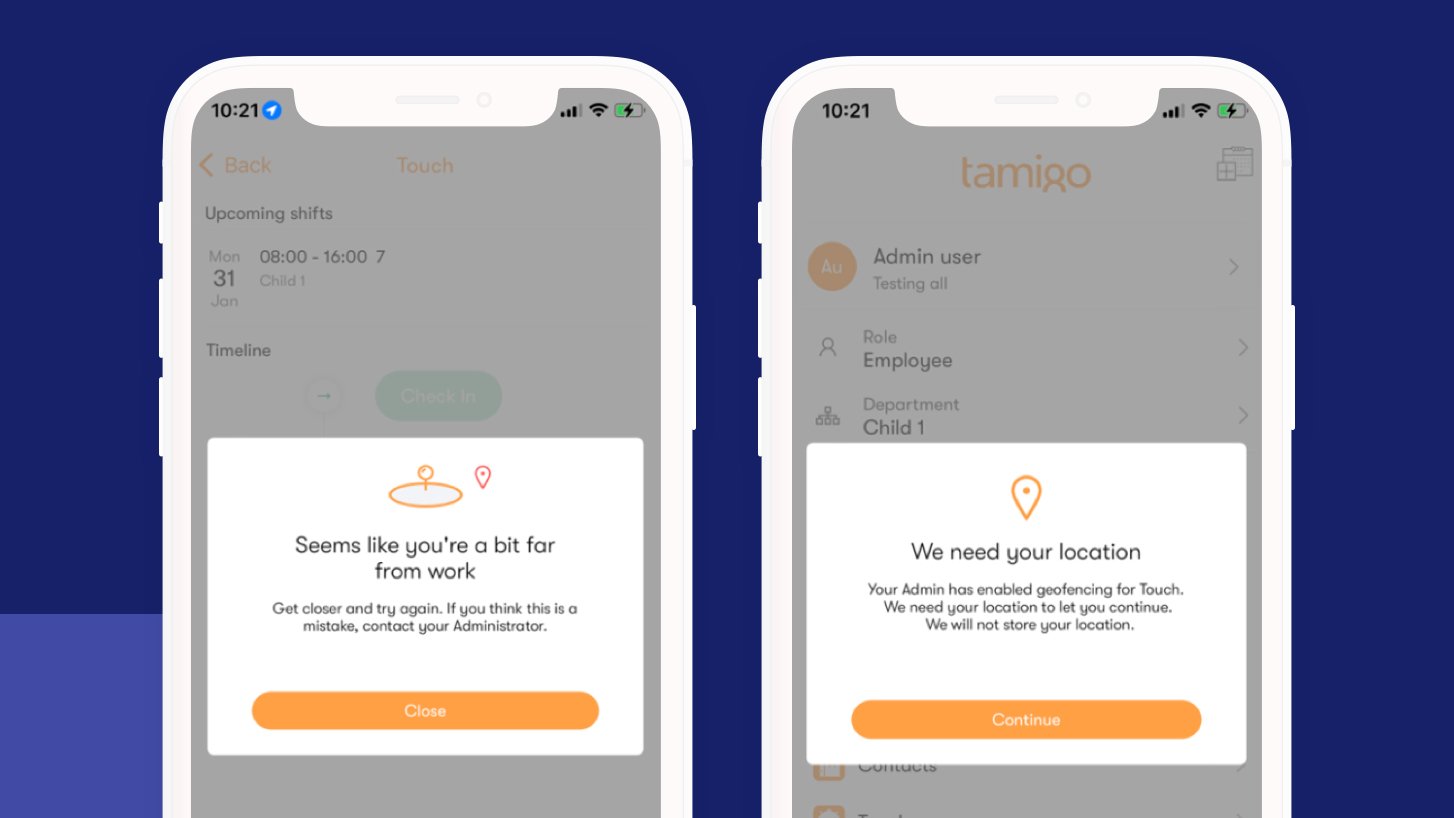 What is it?
We introduced geofencing as an option for tamigo's mobile time clock, tamigo Touch.
Geofencing establishes a virtual perimeter around a real-world location. When enabled in tamigo, employees can only clock in/out via Touch a certain distance from their workplace.
Why did we make it?
If they haven't already, businesses across Europe need to start recording worked time with an "objective, reliable and accessible system".
Time clocks on smartphones are the obvious tools for the job, but they also raise a concern. Can't staff then clock in and out anywhere and anytime — even if they're not actually at work?
Geofencing negates the risk of these 'false logins'; in essence, turning Touch into an on-site time clock, minus the set-up and maintenance costs.
What are the benefits for your business?
Safeguard against time theft. Your business can trust logins happen when and where they should.


More accurate multi-site time recording. Got employees working across different locations during the week? Ensure their hours are tracked in a standardised and reliable way.
Learn more: Track employee hours more accurately with geofencing
4. Prices on bids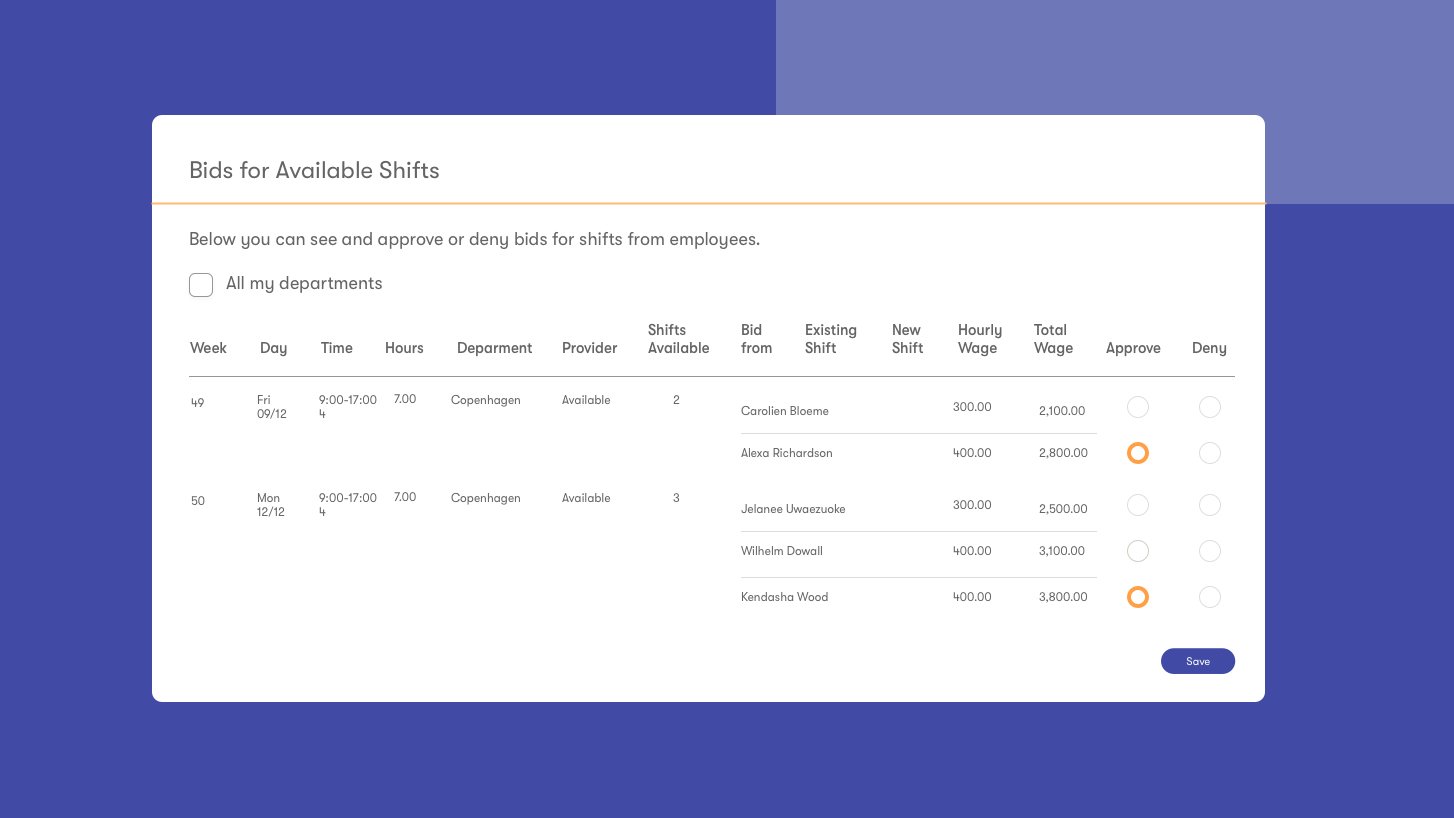 What is it?
Users have long been able to bid for available shifts in tamigo. Now they can add a price to their bid, so planners can see rates for offered hours.
Why did we make it?
This feature was developed primarily for our healthcare customers but has promise for retail and hospitality too — especially with regards to consultants or temp workers.
In healthcare, caregivers are often asked to do extra work (such as making a special house call) outside regular hours. Traditionally, the planner needs to phone around to ask their rates. But now, they can simply make the hours available and request caregivers bid on them.
Once all the bids are in, the planner can make the most cost-effective choice.
What are the benefits for your business?
Modernise assigning hours. Prices on bids works on both our web and mobile versions. It's great for workers who are frequently travelling around.


Integrate bids into HR workflows. Accepted bids are automatically fed into your time and attendance reporting and payroll exports in tamigo.


5. SSO staff login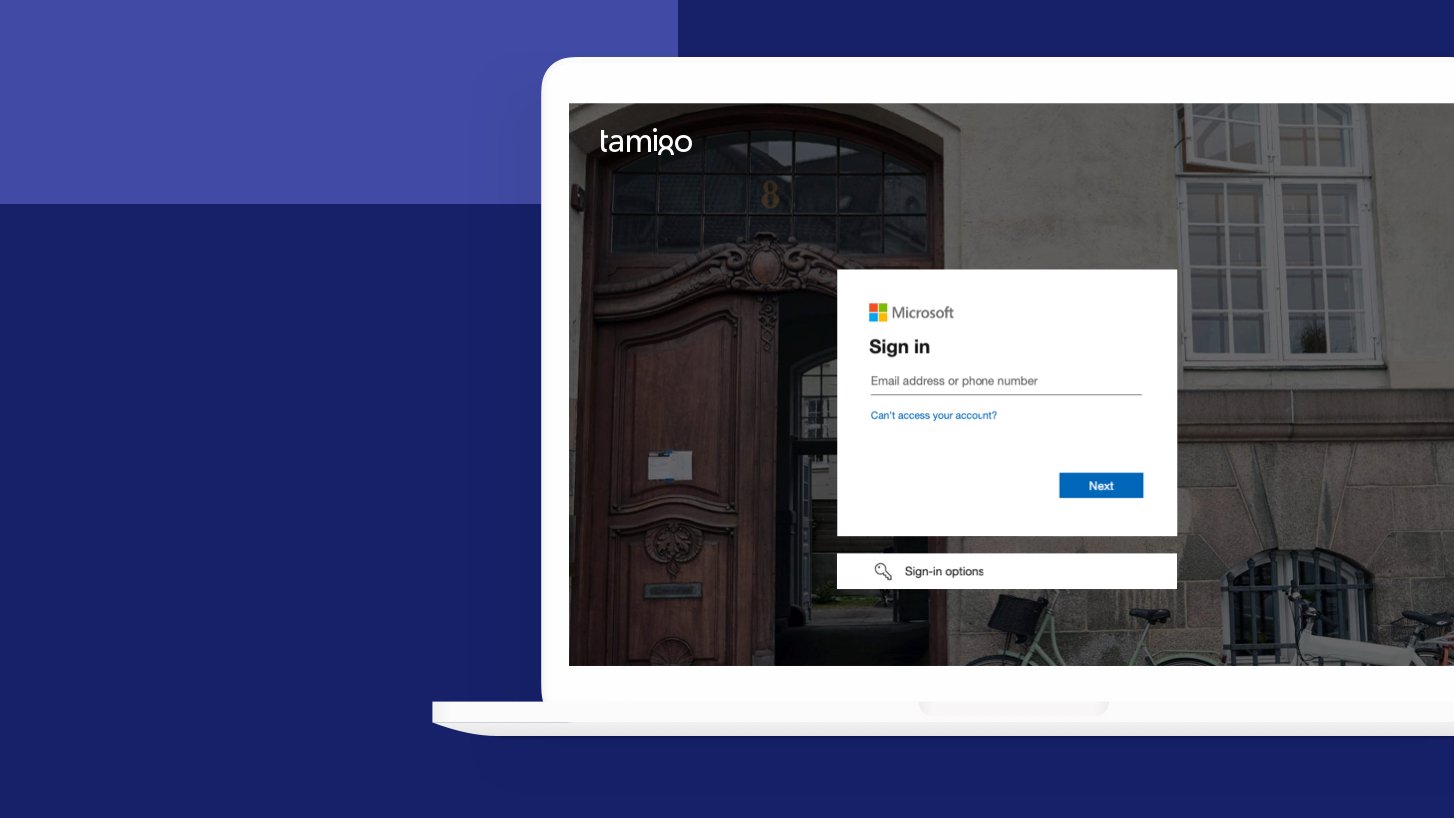 What is it?
With Single Sign-On (SSO), you log into different sites or apps with the same credentials. This means your employees can log into tamigo using their existing company account.
Why did we make it?
Our enterprise customers employ dozens of different software. SSO consolidates all those logins in one place. It means every employee's credentials are backed by your trusted directory service (such as Azure AD).
What are the benefits for your business?
Increase security. Maintain your company's password protocols in one system rather than several. Plus, you reduce the burden on your IT team when deleting or creating accounts for starters and leavers.


Enable SSO and normal login for different roles. Choose for regular employees to access tamigo through SSO, while consultants or temps (who don't have a company account) log in with a username and password.


Cut down on password fatigue. Reduce the number of passwords staff need to remember. And lessen the risk of hacks or phishing attempts while you're at it.
Learn more: New in tamigo: Updated SSO staff login for enterprises.
Want to experience these features for yourself? Get in touch to talk to one of our specialists today.