Some aspects to running a successful restaurant have remained constant for hundreds of years. You can't get very far without great food and service!
But others are changing. How big a role technology plays in your operations for one.
For chains and groups, it's helping address the challenges that come with expansion. Because, as every restaurateur knows, keeping a handle on costs and revenue in just one location is hard enough.
To learn more, we sat down with tamigo's CEO Jakob Toftgaard.
Restaurant management software since 2006
Jakob's been working closely with the restaurant industry ever since he founded tamigo. In fact, the Danish chain Sticks'n'Sushi, which has 20+ locations, was our first ever customer. Goodeat Italia, MASH, McDonald's and Fafa's are just some of the groups across Europe who have joined them since then.
"Restaurants are such dynamic environments," says Jakob. "Restaurant workforce management (WFM) software acts like an anchor, keeping your costs stable no matter what the day throws at you."
How does that work in practice? Let's talk about some of the benefits that restaurant businesses are reaping with this way of working.
Standardised processes, company-wide
Consistency. It's the key word for chains and groups.
When you're operating a sole establishment, maintaining standard practices is fairly straightforward. There's a limited number of people involved after all. And they're all working under the same roof.
"If you're running multiple restaurants, it's a whole different ball game," Jakob says. "Your locations need to run their business in the same way. You need that certainty that they're measuring the same KPIs, complying with the right regulations, etc.
It's a big reason why chains have adopted tamigo. Because previously they had inconsistencies, such as staff across locations being paid differently."
Company-wide solutions, like tamigo, bring that consistency. Whether it's approving shift swaps or validating timesheets, all your managers are going through the same process. Meanwhile, Head Office has complete oversight, and can configure the software to their needs, with regards to labour laws or internal policies.
Then there's payroll — an eternal pain point for multi-site businesses! With tamigo, a single click exports all the right hours and wage codes for every employee. Then it's ready to import into whatever payroll system you use.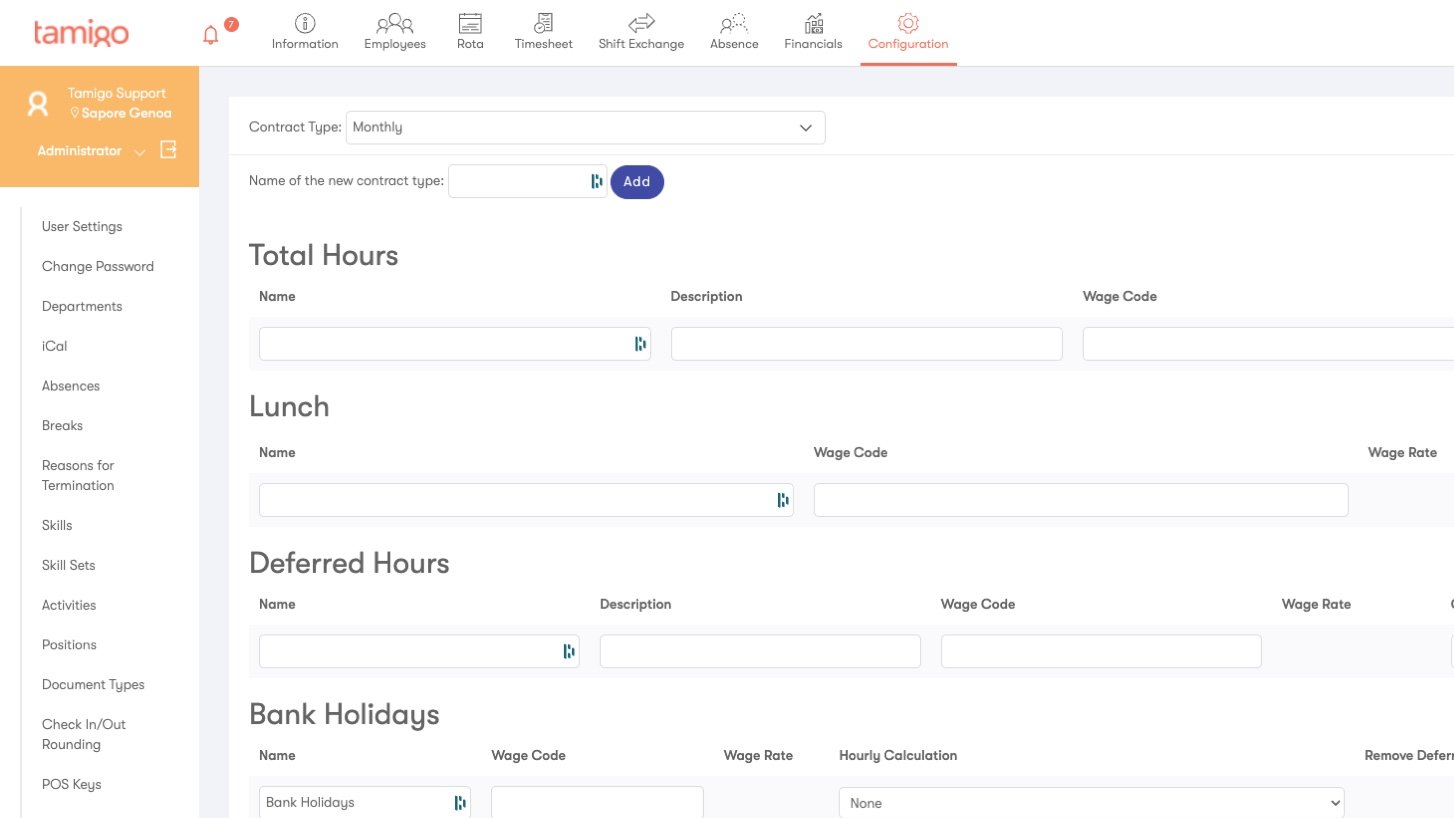 Restaurant business KPIs where they're needed
KPIs are measurable values that track progress towards larger business goals. Wage percentage (labour costs as a percentage of revenue) is one that many businesses rely on.
"High-end restaurants can have wage percentages of around 40%. In other establishments, it will be much lower — maybe even around 10% or 15%. Wherever your group is at on this scale, you constantly need to balance customer service with costs to maintain it."
This balancing act is easier said than done. Especially when restaurant KPIs aren't up to date or accessible.
"It's so much simpler with tamigo. Wage percentages are shown in real-time to managers on the same page as their shift plans. They can immediately see how every single adjustment affects it."
And importantly for restaurants, wage percentage can be tracked separately for both Front of House and Back of House, as well as for the entire restaurant.
tamigo supports a raft of other restaurant business KPIs too. There's absence balance to assess staff's time off, employee productivity to track sales per employee per hour on the floor, and many more. All accessible and understandable at a glance.

A new financial framework for managers
What makes a great restaurant manager? They're passionate about the customer experience — the food, the service. And they're experts in creating a wonderful atmosphere.
"Having these motivations is fantastic and necessary. However, from the point of view of the chains' senior figures, there can be a worry about the financial side of things. Are your managers overspending — are they, for instance, too optimistic when it comes to revenue?"
WFM software grants you a real-time look at every location's labour costs and revenue.
HQ can use this to contact managers immediately if they see issues. Or, it can add new insights to companies' regular in-person meetings. Here's an example from Jakob on how this helped improve managers' accountability.
"This customer had a weekly meeting with all their managers. Together they would look over the planned wage percentages in tamigo, which are colour coded. Green indicates being in line with targets, yellow is close, and red is far away.
If a manager wasn't planning 'green', they would be asked to explain why this was. That prompted a very constructive dialogue about efficient planning."
Simplifying staff communication
The pandemic really highlighted the need for digitalisation, and fast, efficient communication between staff and managers.
"Say you were reopening in a couple of days. How do you communicate this with all your staff? It sounds like a basic thing. But when you were constantly closing and opening, sometimes at very short notice, making sure employees were fully informed of their new hours was crucial."
In many European countries, lockdowns and restrictions have eased significantly. But restaurants' desire for lightning quick, inter-team communication has remained.
WFM software gives you this. Especially when it comes with an app version.
This way, staff can access an always up to date schedule on their phones. And whenever changes are made, they receive an instant notification. Managers don't have to waste time calling and emailing everyone.
An app is also the place to communicate important updates. Many of our customers upload menus or details about promotions as documents within tamigo — so staff can familiarise themselves with new items.
Further reading: 3 quick tips for improving internal communication in your restaurants.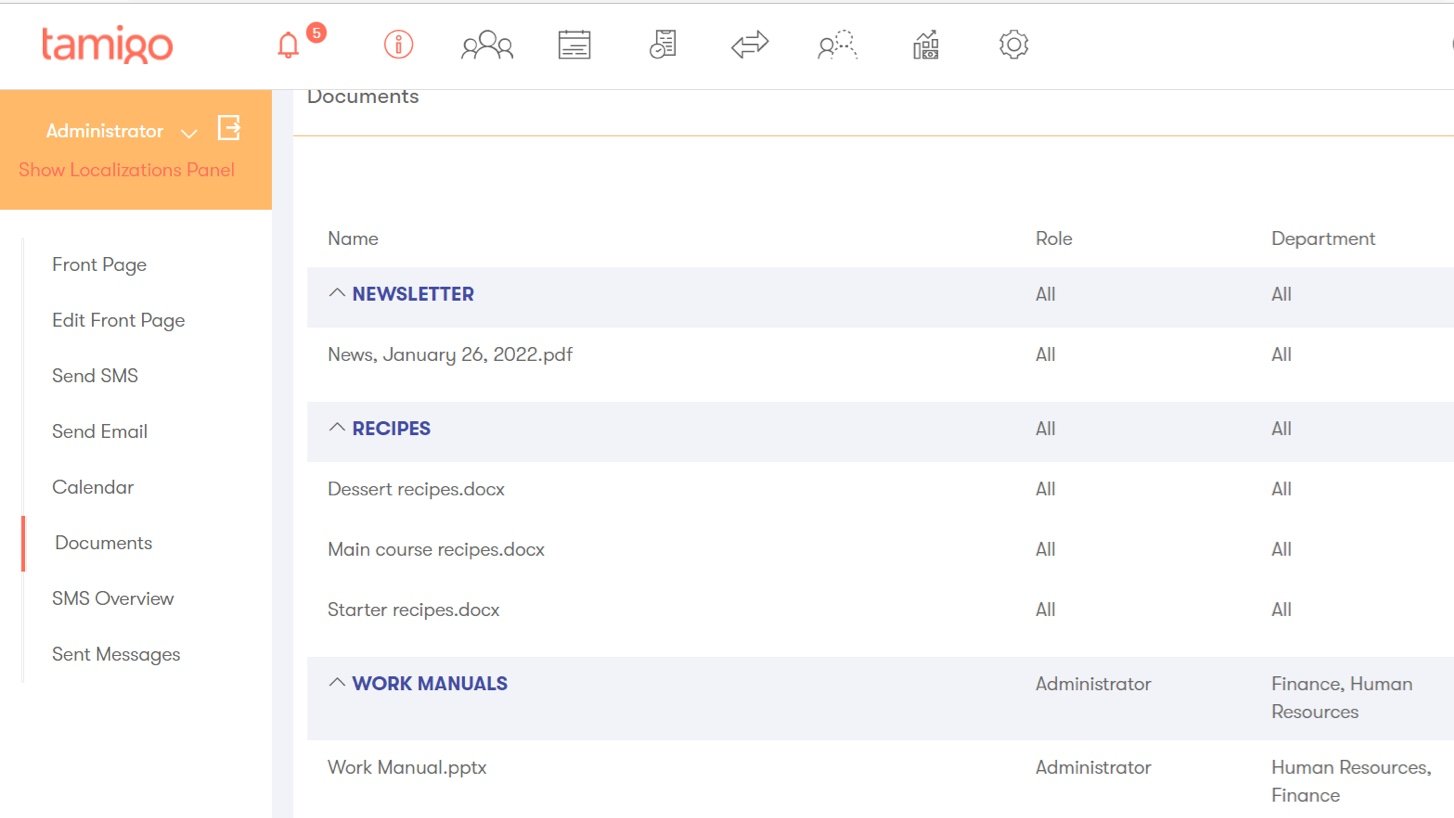 Meeting demand on the day
"Restaurant scheduling needs a lot of flexibility. As compared to a retail company for instance, which runs on much more fixed shift plans. This is not at all the case for restaurants — you need to react instantly to how your sales are evolving."
In this dynamic environment, the need to meet demand in the moment often overrides the bigger picture (staff costs or company budgets).
A WFM solution gives managers a much more solid framework to work from. For example, by using tamigo's Edit Day page. Here they have the complete overview of the employees working that day, plus real-time metrics on budgeted revenue, hours and more. As they make changes, the impact of every adjustment is clear.
Another way to meet demand per location is through integrations. Our solution connects with your POS systems, importing actual sales data. Managers gain an invaluable reference point for future planning.
"We also integrate with table booking software, so managers can see the day's number of expected customers as they make the schedule. They get a far clearer idea about whether they're spending their budgets at the right times."
tamigo can integrate with whatever table booking software you use, including Dinnerbooking.
Are you missing the master-view over all your restaurant business KPIs? Want to adopt consistent scheduling and payroll processes? Learn how tamigo optimises operations, across all locations, on our restaurant page.