Check-ins + GPS = even more accurate time tracking! That's tamigo's newest update in a nutshell. Read on for more details.
For other recent tamigo news, read about our updated SSO staff logins for enterprises.
What is geofencing?
A geofence is a virtual perimeter around a real, physical location. It works through GPS. Whenever someone enters (or leaves) this perimeter, they receive a response via their mobile device.
It's up to the geofence's admin to decide what that response is — it could, for example, be a text or an in-app notification. For a deeper dive into geofencing, this article from CIO is a good starting point.
Onto geofencing in tamigo.
We've introduced it as an option for tamigo Touch (our app time clock). When enabled, your employees can only check in and out on their smartphones a certain distance from their workplace.
What are the benefits?
For businesses, geofencing is a reliable method of tracking employees' hours. It protects against time theft, and managers can trust correct hours are being recorded at the right location. That really speeds up your payroll process!
And it's an equally reliable method for staff too. They know that their actual worked hours will be reflected in the timesheet. A couple of taps on their phone when arriving and leaving work is all it takes. Easy.
How does it work?
Here's a quick explainer on using geofencing.
For managers
You can enable geofencing for your retail store, hotel or restaurant in tamigo.
Choose whether it's required for check-in or check-out (or both), and enter your workplace's address. This acts as the central point for your geofence. Then, you can decrease or increase the geofence's total radius — great if you have a larger jobsite.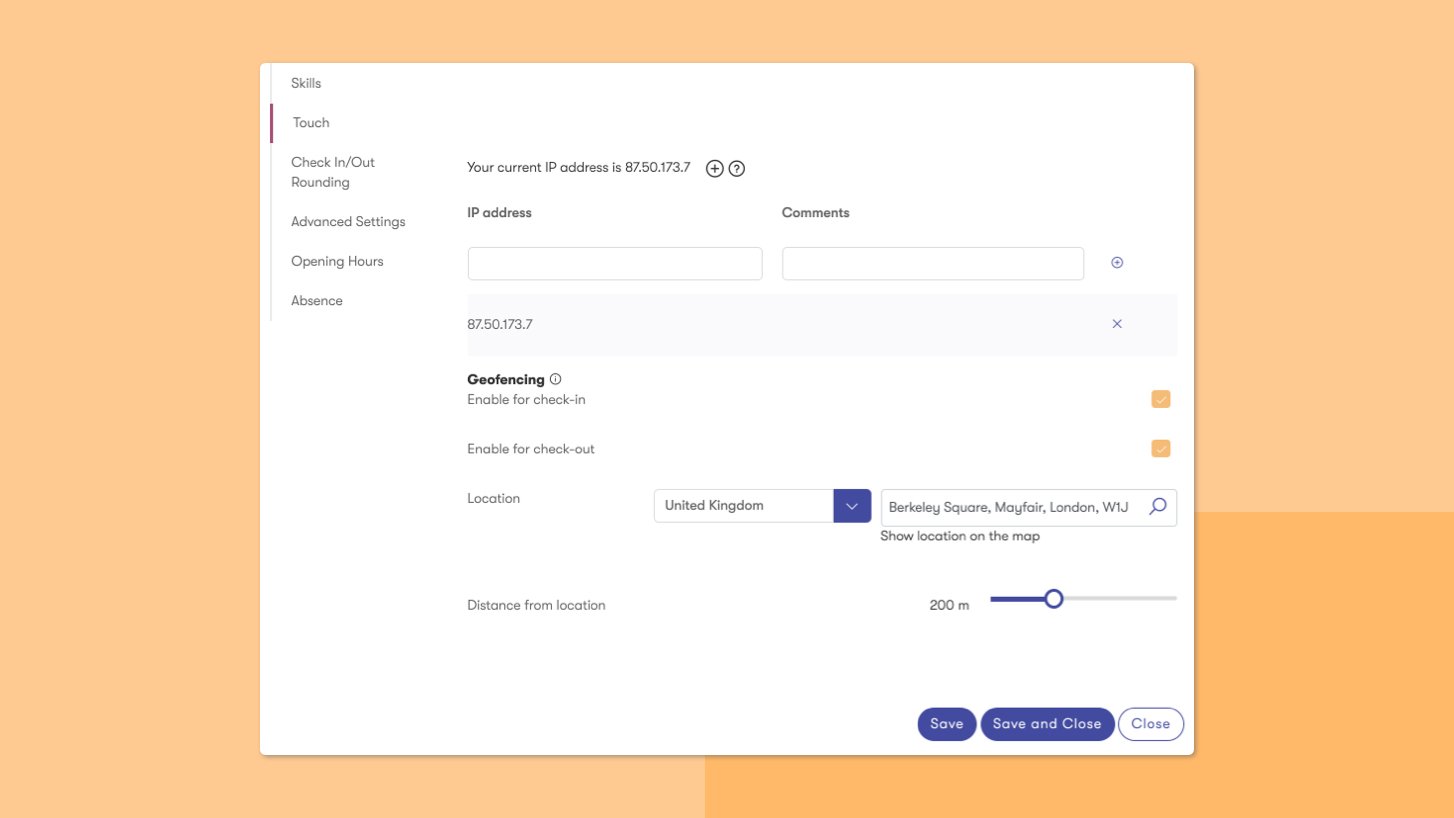 For employees
When staff are close to their work location, they open the tamigo app. After selecting 'Touch', they'll be asked to grant the app locations permissions. Then it's just a matter of tapping the check-in or -out button.
If staff aren't within your geofence's radius, they'll see a message asking them to move closer and try again.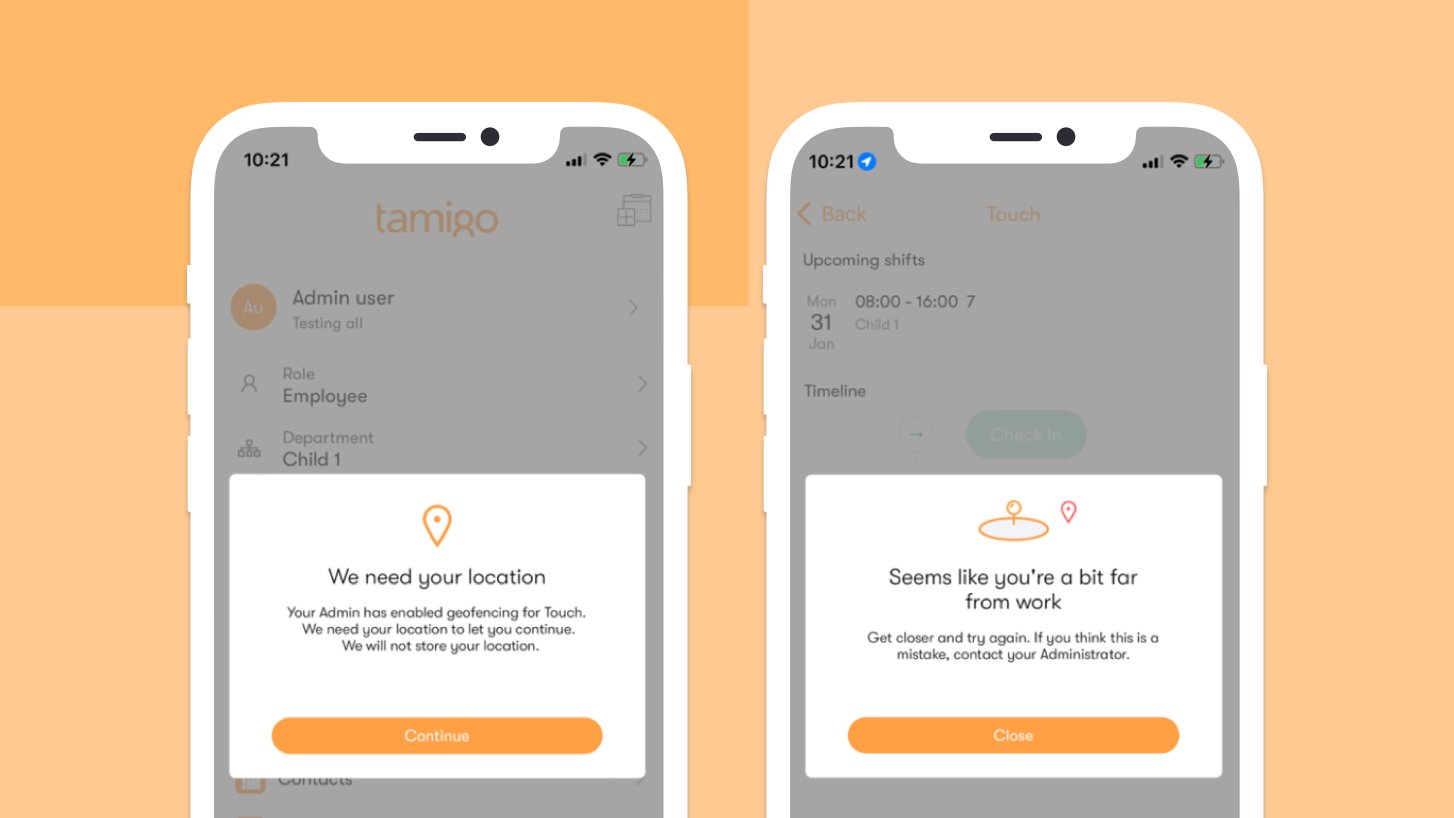 How do I set up geofencing?
If you're a tamigo user, you can contact customer support or your customer success manager to learn more.
Not using tamigo yet? Book your free demo today with one our specialists.